Posts for tag: toothache
By Greenleaf Dental Care
April 30, 2020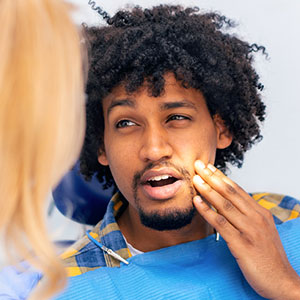 Pain is the body's warning system: It tells us something is wrong. And depending on the location and intensity of the pain, it can give us vital clues about the problem.
Sometimes, though, it's not so clear and direct—the pain could arise from any number of sources. Toothaches often fall into this category: Although it's likely indicating a tooth or gum problem, it could be something else — or even somewhere else.
This is known as referred pain, in which you may feel pain in one location, like your mouth, but the actual source of the problem is somewhere else, like an infected and congested sinus passage. If we're able to identify the true source and location of the pain, the better the chances of a successful treatment outcome.
Besides sinus infections, there are other conditions like trigeminal neuralgia that can refer pain to the mouth. This painful condition involves the trigeminal nerve, a large nerve running on either side of the face that can become inflamed. Depending on where the inflammation occurs, you might feel the pain at various points along the jaw, feeling much like a toothache.
There's also the case of an earache mimicking a toothache, and vice-versa. Because of the proximity of the ears to the jaws, there is some nerve interconnectedness between them. For example, an infected or abscessed back tooth could feel a lot like an earache.
These and other possible problems (including jaw joint disorders or teeth grinding) can generate pain as if it were coming from the mouth or a single tooth. To be sure you'll need to undergo a complete dental examination. If your dentist doesn't find anything wrong with your mouth, he or she may refer you to a medical doctor to explore other possible causes.
Getting to the root cause of pain can help determine which treatment strategy to pursue to relieve it. Finding the actual source is the most efficient way to understand what a pain sensation is trying to tell us.
If you would like more information on dental pain, please contact us or schedule an appointment for a consultation.
By Greenleaf Dental Care
August 09, 2018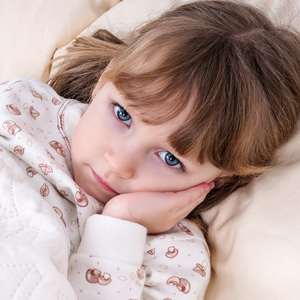 When your child says they have a toothache, should you see your dentist? In most cases, the answer is yes.
And for good reason: their "toothache" could be a sign of a serious condition like tooth decay or a localized area of infection called an abscess, which could adversely affect their long-term dental health. The best way to know for sure –and to know what treatment will be necessary—is through a dental exam.
So, how quickly should you make the appointment? You can usually wait until morning if the pain has persisted for a day or through the night—most toothaches don't constitute an emergency. One exception, though, is if the child has accompanying fever or facial swelling: in those cases you should call your dentist immediately or, if unavailable, visit an emergency room.
In the meantime, you can do a little detective work to share with the dentist at the appointment. Ask your child exactly where in their mouth they feel the pain and if they remember when it started. Look at that part of the mouth—you may be able to see brown spots on the teeth or obvious cavities indicative of decay, or reddened, swollen gums caused by an abscess. Also ask them if they remember getting hit in the mouth, which may mean their pain is the result of trauma and not disease.
You can also look for one other possible cause: a piece of candy, popcorn or other hard object wedged between the teeth putting painful pressure on the gums. Try gently flossing the teeth to see if anything dislodges. If so, the pain may alleviate quickly if the wedged object was the cause.
Speaking of pain, you can try to ease it before the dental appointment with ibuprofen or acetaminophen in appropriate doses for the child's age. A chilled cloth or ice pack (no direct ice on skin) applied to the outside of the jaw may also help.
Seeing the dentist for any tooth pain is always a good idea. By paying prompt attention to this particular "call for help" from the body could stop a painful situation from getting worse.
If you would like more information on dental care for children, please contact us or schedule an appointment for a consultation. You can also learn more about this topic by reading the Dear Doctor magazine article "A Child's Toothache: Have a Dental Exam to Figure out the Real Cause."
By Greenleaf Dental Care
June 20, 2018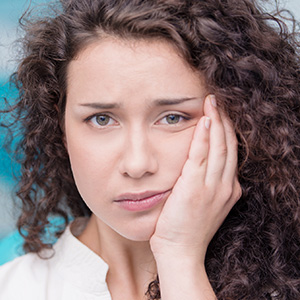 Physical pain is never pleasant or welcomed. Nevertheless, it's necessary for your well-being—pain is your body telling you something isn't right and needs your attention.
That fully applies to tooth pain. Not all tooth pain is the same—the intensity, location and duration could all be telling you one of a number of things that could be wrong. In a way, pain has its own "language" that can give us vital clues as to what's truly causing it.
Here are 3 types of tooth pain and what they might be telling you about an underlying dental problem.
Sensitivity to hot or cold. If you've ever had a sharp, momentary pain after consuming something hot like coffee or cold like ice cream, this could indicate several causative possibilities. You might have a small area of tooth decay or a loose filling. You might also have an exposed root due to gum recession, which is much more sensitive to temperature or pressure changes. The latter is also a sign of periodontal (gum) disease.
Acute or constant pain. If you're feeling a severe and continuing pain from one particular area of your teeth (even if you can't tell exactly which one), this could mean the pulp, the tooth's innermost layer, has become infected with decay. The pain is emanating from nerves within the pulp coming under attack from the decay. To save the tooth, you may need a root canal treatment to remove the decayed tissue and seal the tooth from further infection. You should see your dentist as soon as possible, even if the pain suddenly stops—that only means the nerves have died, but the decay is still there and threatening your tooth.
 Severe gum pain. If there's an extremely painful spot on your gums especially sensitive to touch, then you may have an abscess. This is a localized area of infection that develops in the gums either as the result of periodontal (gum) disease, or an infection spreading from the tooth pulp into the gum tissues. You'll need to see a dentist immediately for both pain relief and appropriate treatment (including a possible root canal) to heal the abscessed tissue.
If you would like more information on tooth pain and how to treat it, please contact us or schedule an appointment for a consultation. You can also learn more about this topic by reading the Dear Doctor magazine article "Tooth Pain? Don't Wait!"